By invitation only...
June 30th marks the date when we'll be playing two shows at a very special location: the Abbey Road Studios in London. Following the release of our three live albums – Magical Mystery Tour and Sgt. Pepper (recorded live in The Netherlands) and The White Album live in Liverpool – we began preparing to record Abbey Road. But this time, we decided to take a very different approach…
We had already been to Abbey Road once before, where we recorded the large-scale orchestra for A Day In The Life – exactly as The Beatles had done 50 years before. Just being able to walk around inside this legendary location, and record music there again, was a magical experience in itself. 

We're not entirely sure who came up with the idea – and probably they weren't entirely sober at the time. But at a certain point someone suggested: "Why don't we actually record Abbey Road AT Abbey Road? LIVE, with an audience?" At first it sounded ludicrous. But once the idea took hold, there was no turning back. We knew we had to make it happen. The only question was: how?
We wanted to do more than just record a live rendition of Abbey Road. This is a unique opportunity, after all. And so we decided to actually do two shows, in both Studio 1 and Studio 2. Hosted by a special mystery guest. As if the pressure of putting all this together wasn't enough, we realized there is only very limited capacity (250 per show). So we needed to come up with a plan. Because judging by the initial reactions, filling the venue isn't going to be our biggest concern. And that's putting it mildly.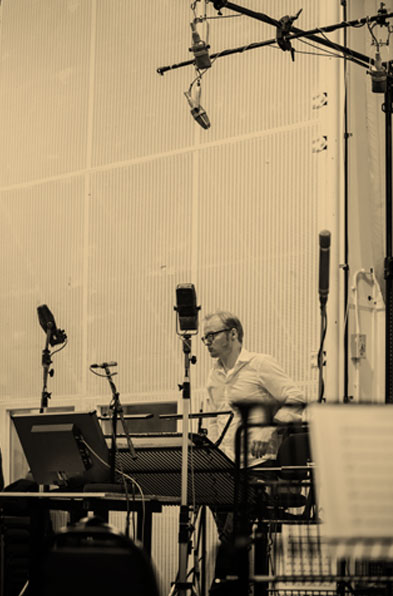 So, we decided to invite a few hundred 'dedicated fans'. That's right. We want to have a nice little crowd of like-minded people to support us while we're pulling of this tour-de-force: recording Abbey Road live, in one go (well, actually two, so we have just a little bit of a safety net). 


If you want to be eligible for an invitation, then let us know why you think they should be at Abbey Road, June 30th. A totally subjective jury will attempt to pick the winners, and you will be notified in time to make 'appropriate arrangements'… 

This is how it works:
Indicate the number of tickets you'd like

Mark which session you prefer - or both if you have no preference
Let us know why we should invite you*
Sit by your computer and quiver with anticipation!